100% satisfaction guaranteed or your money back.
For Products shipped on CD
You get to try the programs you ordered. If you're not completely satisfied, return them within 30 days for a full refund of the purchase price.
Here's how it works
All programs come with a free trial so that you can make certain that you are satisfied with your programs. After you're satisfied, you can open your CD Codes for unlimited use of the programs. If you aren't satisfied with the programs, just contact us for an RMA number and return your unopened CD Codes with RMA number for a full refund of the purchase price.
We can not issue a refund or exchange after you :
Open the CD Code envelope, or
Request CD or Activation Codes (to unlock the programs).
We do not share your contact information with anyone.
You have 7 days to evaluate the full program. If you decide it is not appropriate you can cancel the subscription for a refund. In addition, the Subscription is billed monthly and you can cancel any time (within 2 business days of the next Subscription payment date) and not be billed further.
Clay Nichols,
President
Bungalow Software
*RMA - Returned Merchandise Authorization
Buy programs
Why Bungalow has to be excellent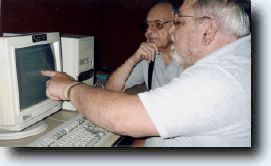 The After Stroke Center.
"We are having good success using Aphasia Tutor at our After Stroke Center"
-Debe Gonsalves, director,
After Stroke Center, California
[More testimonials]